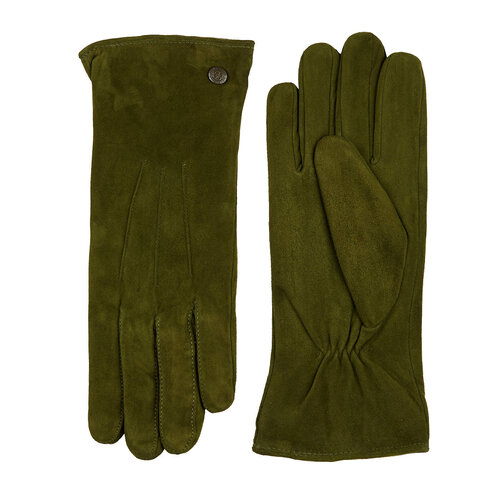 Suede Ladies' and Men's Gloves
Suede gloves men
The suede gloves for women and men from Laimböck are very soft to the touch. The reason? Unlike our men's leather gloves, suede uses the inside of the skin. It feels velvety to the touch. This makes suede gloves great to wear.
Padded suede gloves for men and women
At Laimböck, you will find various types of padded suede gloves for men. But that's not all. Because we have been making high-quality leather products since 1831. As a result, we have a lot of experience in making variations. And that's good news for you, because you have more to choose from. So you will always find a pair of suede gloves to your liking. What about the type of lining, for instance? From lambskin to microfleece, your hands will stay warm.
There is also a lot to choose in terms of colour. For example, neutral colours such as black, brown and dark blue. But also striking gloves in yellow or green. So you are sure to find a pair that suits your style.
Order your suede gloves directly from the manufacturer
On our website, you will find all gloves made by Laimböck. So from ourselves, because we are the manufacturer. This allows us to offer you high quality suede gloves. We stand for high quality men's and women's gloves and good service. Such as ample return and exchange options. And fast delivery times of 1 to 2 working days. That means your new gloves will arrive before the next cold snap! So order your favourite pair soon and your hands will stay nice and warm.