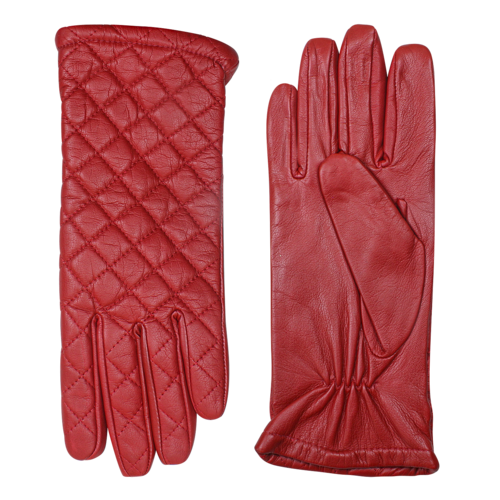 Sale - Ladies gloves
Gloves ladies sale
Luxury gloves at a bargain price: naturally at Laimböck. We have been making leather gloves and other accessories since 1831. Of the highest quality, so you can wear them for years to come. Isn't that advantageous? On top of that, you get extra price advantages in our ladies' gloves sale.
Stylishly on the road with car gloves
In the car, on the scooter or even on the bike. More and more women wear driving gloves on the road. Do you? The women's gloves sale regularly features car gloves. They look fashionable, cool, elegant or feminine. So there is always a pair that suits you. And the discount can be as high as 60%!
Is your favourite colour or style not listed above? Don't worry, because we have many more women's car gloves.
Winter gloves for women sale
Grocery shopping or waiting at the bus stop with cold hands is no fun for anyone. But many women only find out in winter that their gloves no longer fit or are worn out. Luckily, you can get winter gloves all year round at Laimböck. So in the heart of winter as well as in summer. At any time of the year, women can look for winter gloves sale with us.
Some of our models are discounted in autumn, others in the heart of winter. And even in summer, we have discounts for women who like to think ahead. The exact offer varies per pair, but can be as much as 60%. Which pair of gloves or mittens will you go for? You can choose from:
wonderfully soft nappa leather
peccary leather with a luxurious feel
warm lammy gloves
suede gloves that mould themselves to your hand
touchscreen gloves
pure wool knitted gloves
timeless crocheted leather gloves
animal-friendly vegan leather
Extra warm with wool
Plenty to choose from! And in addition to our many types of leather gloves, we also have knitted ladies' gloves made of pure wool. These are made from top-quality sheep's wool. So you get good gloves that are also pleasantly warm. Because wool retains the warmth of your hands very well.
Quickly check out which pairs of wool gloves are on sale above and choose your favourite pair.
Leather gloves ladies sale
Laimböck was founded in 1831 to make leather gloves and leather accessories. We are still doing so almost 200 years later. We would therefore dare to say that leather gloves for men and women are our speciality. And we offer a small part of the collection all year round in our ladies' gloves sale. These are models where we no longer have all sizes in all colours in stock, for example. There is always a choice of several gloves and mittens of every type of leather.
Like peccary leather, which is known for its luxurious look. Or very soft and elastic nappa leather. A favourite with many women are our handmade lammy gloves and mittens. Instead, are you looking for timeless gloves or mittens? Then discover our crochet pairs in the gloves ladies sale. These are leather gloves with crocheted, cotton tops. They have been popular for decades.
Which pair of gloves or mittens will you go for? Check out our current offers above and order right away. We deliver within 2 to 3 working days