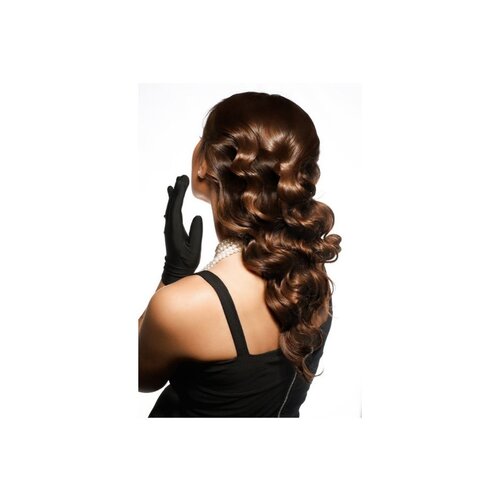 All long gloves
Gala gloves
Long gloves are ideally suited to wear during a gala, wedding or evening party. It gives a nice overall and luxurious look to a festive outfit.
Women's gala long gloves in velvet or satin
The Atenco model is made of velvet and available in a beautiful purple or brown colour. Most of the long gloves in our range are made of satin. This fabric is a soft and breathable material, which also makes the gala gloves very comfortable to wear. The natural shine also makes gala long gloves very luxurious and elegant. Of course, Laimböck stands for quality, so all materials are strong and hard-wearing, making them nice and long-lasting and allowing you to use them more often for formal occasions. Easy to wash with a separate hand wash with slightly colder water. Then they'll be clean again for the next party!
Gloves for the bride at Laimböck
If you are the bride-to-be, take a look at the fingerless long gloves model Rio Grande, available in white, red or off-white. Or maybe the Resistencia model in a stylish canvas colour will match the wedding dress perfectly?