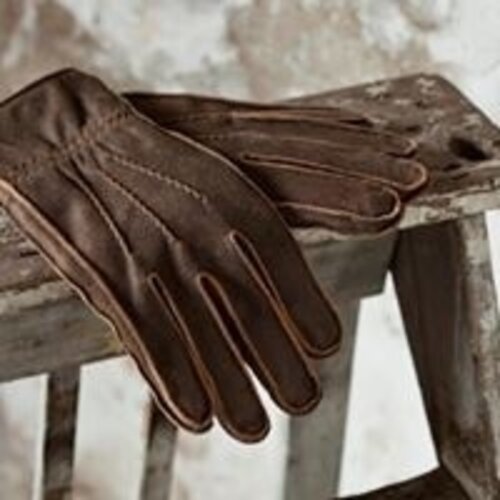 All leather Laimböck gloves
Leather Gloves
Laimböck offers an extensive range of luxury leather gloves. From our collection, you can choose from a wide range of models; classic nappa leather gloves, lammy gloves, peccary gloves, leather gloves with crochet upper hand, and suede gloves. And even vegan leather gloves with touchscreen function. Moreover, our warm leather gloves men and leather gloves women offer protection against the cold winter days. Leather gloves protect well and real leather 'breathes', preventing sweaty hands. For crisp spring and autumn weather, there is the option of choosing gloves with a silk lining or unlined if you wish. Our unlined leather gloves men or leather gloves women can be worn in all seasons, especially as protection and comfortable grip on the scooter and e-bike or during a walk. We carry a large collection of car gloves for men and women, in padded or unlined versions. With a pair of leather gloves from Laimböck, you are assured of high quality and genuine craftsmanship.
In the drop-down menu, you can choose:
nappa leather gloves ladies
nappa leather gloves men
lammy gloves ladies
lammy gloves men
peccary gloves women
peccary gloves men
leather gloves with crochet upper hand ladies
leather gloves with crochet upper hand men
suede gloves women
suede gloves men
vegan leather gloves women
vegan leather gloves men
Car gloves ladies
Car gloves men
Lined Leather Gloves
In terms of lining, there is a choice of materials (fleece, thinsulate, silk, lammy, cashmere, wool blend, faux fur, knitted). For lovers of warm padded gloves for men and women, there are several models with a pure wool lining. After clicking on the selection menu, a filter will appear with the various types of lining on the basis of which a choice can be made.
We do our utmost to offer a wide selection of gloves in every price range. That is our tradition!