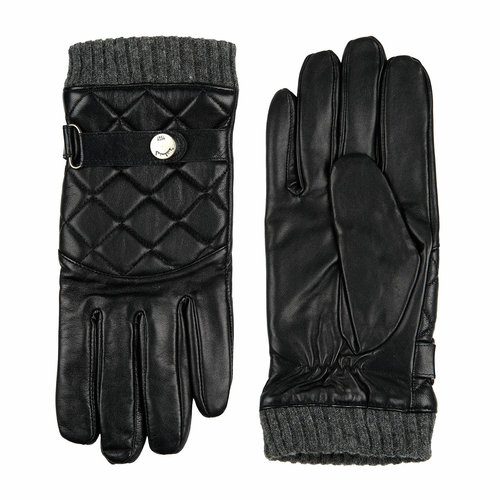 Sale - Men's gloves
Leather gloves men sale
We have been making leather gloves and leather accessories at Laimböck since 1831. Always of high quality, so that your leather gloves will last for years. That's why we always offer great value for money. Do you want extra savings? Discover our leather gloves men sale.
Always travel in style
Ever since the 1950s, films have shown men wearing gloves behind the wheel. Such car gloves are still trendy. However, these days they are not only seen in cars. More and more men also wear them on scooters or bicycles. This way, they are always travelling in style. Does this appeal to you too? Then discover our stylish men's car gloves.
Some of them are even on sale. This way, you can shop your car gloves even cheaper. Check out the leather gloves men sale above. Is your size or favourite colour not listed? Then of course you can order it without any discount. Because our car gloves last for years, you will still get a great deal even without the offer!
Winter leather gloves men sale
Looking for winter gloves for men? Then this page is the right place for you. We have leather gloves for men on sale all year round. With soft knitted mittens, cool leather gloves and much more.
Of course, it's better to order your gloves or mittens in autumn. Because then you will have warm hands from the first winter cold. Are you later and looking for better protection from the next snow shower? No problem. Our winter gloves are available all year round. And even in January, the discount can be as high as 60%. Which discounted mittens or gloves will you choose?
soft nappa leather
luxury peccary men's gloves
warm lammy gloves
soft suede gloves
practical touchscreen gloves
pure wool gloves and mittens
timeless crochet gloves
vegan leather gloves
pure wool gloves and mittens
So you have more than enough to choose from! Even if you don't want leather gloves. Because we also have pure wool gloves and mittens. These are made of 100% wool. And therefore wonderfully warm, because wool retains heat well.
Our pure wool gloves are knitted from e.g. new wool or Shetland wool. This is good quality and wonderfully soft. So you can order soft, warm gloves and mittens from us. In dark colours such as black, dark blue and grey. But also in cheerful light beige. Which colour suits you best? Take a quick look above to see if we offer wool gloves in that colour at a discount.
Wide range of leather gloves men sale
Because we have been developing and manufacturing leather gloves and mittens for almost 200 years, we dare say that men's and women's leather gloves are our speciality. And we offer you a limited selection of them in the leather gloves men sale. The offers change regularly, but we always have several gloves and mittens of different materials.
Which pair of mittens or gloves will you go for? Check out our offers above and order quickly. Your new pair will arrive at your door within 2 to 3 working days.