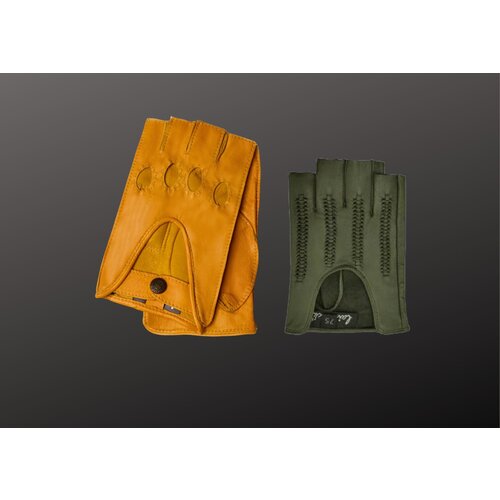 Gloves Without fingertips Laimböck
Gloves without fingertips
Our gloves without tops are suitable for both women and men. These gloves are increasingly spotted in the fashion world as an accessory. Avid cyclists also use these gloves in the cool spring and autumn. But they are especially popular and ideal to use as car gloves, during all seasons. They offer protection, provide comfort and a good grip on the handlebars. That is why these gloves without tops are also widely worn on the (electric) scooter, bicycle, e-bike or fat-bike, even in summer! Laimböck carries gloves without tops in all kinds of different colours and models and are very handy. Indeed, the fingertips are free to move so that, for example, the touchscreen of a phone can be operated properly and objects can be grasped better.
Types of gloves without tops
Gloves without fingertips men
Gloves without fingertips ladies
Car gloves without fingertips men
Car gloves without fingertips ladies
Crochet gloves without fingertips men
Crochet gloves without fingertips ladies
Sizing gloves without fingertips
Determining the right size sounds tricky, but with a little help it doesn't have to be! Which hand or fingers to measure? It is best to use the writing hand. Lay the hand flat with the palm up and wrap the measuring tape around the widest point of the hand. More explanation can be found on our page: MEASURING GLOVES SIZE
Leather Gloves without tops may certainly be tight around the hands at first, as they can still stretch. Please note that every hand is different and sizes may vary slightly. We also have gloves that turn out smaller or larger, in which case we advise you to take a different size. This is always mentioned with the product. Please contact us if in doubt.